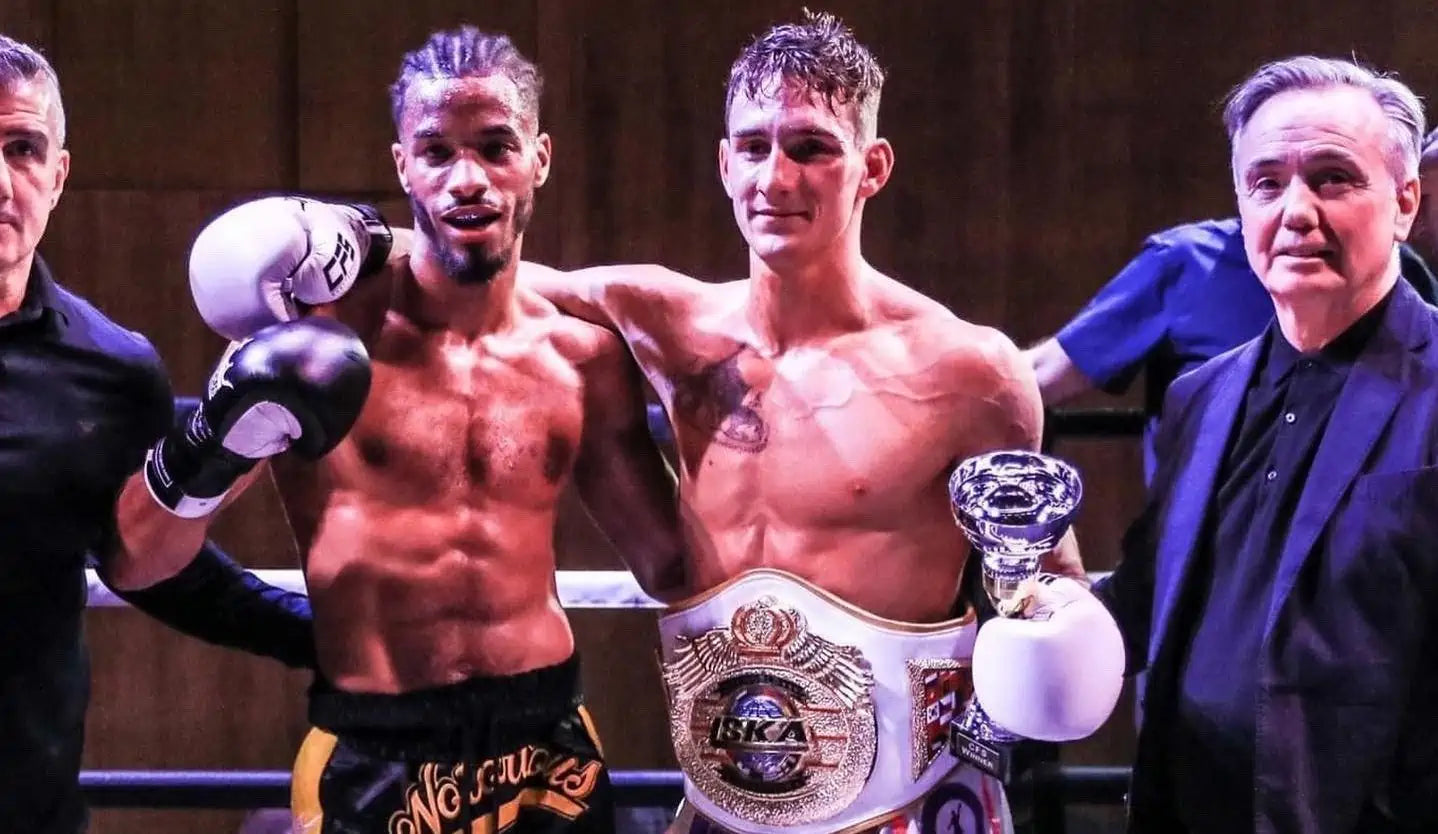 August ambassador
Q&A with Nico Carrillo
Nico Carrillo is a British kickboxer who is the current ISKA (International Sport Karate Association) Muay Thai World 65 kg Champion.
Getting to know you:
How did you get involved in kickboxing?
My friend who I regularly played football with to a Thai boxing class and then said to me I should come, I went and fell in love instantly, never looked back.
What is your greatest sporting achievement within kickboxing?
I became a world champion this year from only being in the sport 8 years, and then beat a Thai legend who I use to watch when I was in high school when I only started training.
What is the best thing about kickboxing?
 I could go on and on as it has my heart, but a good aspect of it is that it teaches you about respect and integrity, why I would always push for kids to start
What motivates you to train and compete at the highest level?
I want to be the greatest fighter to ever come out of Scotland, I want to leave a legacy, for years to come kids not in my lifetime will be talking about my achievements and what I have done for my country
What advice would you give to someone looking to take up kickboxing seriously?
Hard work beats talent, if you aren't willing to lose sleep for it, you're in the wrong game, as you don't play fighting, it's also important to have the right people around you, be around like-minded people who love sports and competing and not the other stuff
If you could be a professional athlete in any other sport, which sport would it be and why?
To be honest I could be a professional athlete in many other sports I believe because of my mindset. Running, boxing, MMA just a few of the top of my head.
Describe your perfect weekend.
My perfect weekend is after a very hard Saturday morning session, go a long drive with my fiancé and my dog and get out to fun places for lovely hikes, walks etc.
What are your main reasons for recommending Beet It Sport?
I feel a massive boost when I drink Beet It Sport the night before training – it feels like my endurance is enhanced.
    Anything additional you would like to say about Beet It Sport?
I'm glad I found out about you guys, it's a sure part of my training supplements now