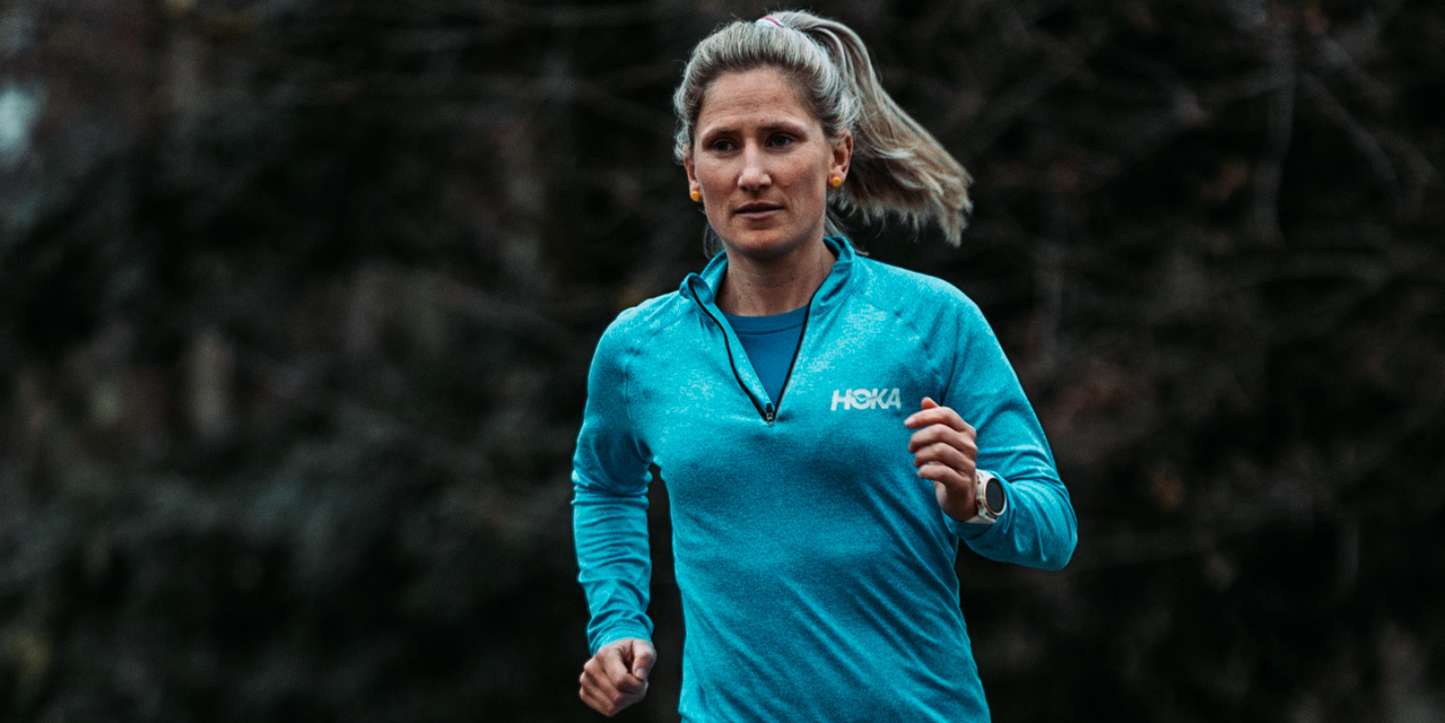 Q&A with Carla Molinaro
Carla Molinaro is a professional ultra-runner and LEJOG (Land's End to John O'Groats cycle ride) world record holder.
1. How did you get involved in ultra-running?
I have run since school and slowly built up the distances starting from 800m all the way up to multi day ultras. My first ultra was the Matterhorn Ultraks 46km in Switzerland.
2. What advice would you give to a young, aspiring ultra-runner?
Take your time. I think there is often the need to jump up the distances too quickly. Start with a 50km and gradually get longer. This way you can find your favorite distance as you go. I have figured out that my fav distance is 50km on the trail and 100km on the road.
3. Which ultra-running achievement are you most proud of?
Getting the ladies world record for running from Lands End to John o'Grotas
4. Growing up, who was your all-time inspirational sports person?
Seb Coe and Steve Ovett, I loved the rivalry they had that made them both better athletes.
5. What are your aspirations for ultra-running for 2023 and beyond?
To win Comrades and break the 100km British Record
6. Can you tell us about 'Strength, Conditioning and Yoga for Runners'?
I set up SCY for Runners to help runners become stronger, faster and keep those niggles away all with manageable sessions. I think S&C can be intimidating as it is hard to know where to start and if you are not flexible then you often avoid yoga. With my sessions I take the thinking out of it by figuring out exactly what runners need, and I know how a runner moves (I certainly can't touch my toes) so I make sessions that are designed for runners by a runner, me!
7. Tell us something that most people don't know about you?
I used to have a cake making business!
8. How do you keep mentally focused during tough ultra-endurance events?
Firstly by having A, B and C goals for my race. That way if things don't quite go to plan you can change the focus and you don't feel like your race is over. Ultras are all about problem solving on the go and this might mean changing your goals whilst you are in the race.
9. Where did you first hear about Beet It Sport?
I have just started working with a Sports Nutritionist and he told me about the performance benefits associated with Beet It and ultra running so I am excited to use it and see the benefits.
10. Why do you use Beet It Sport and how has it helped you?
I am going to use it to help me prepare for two of my big ultras this year - Two Oceans in April and Comrades in June. I will use it in my big training sessions and then in the build up to the races.