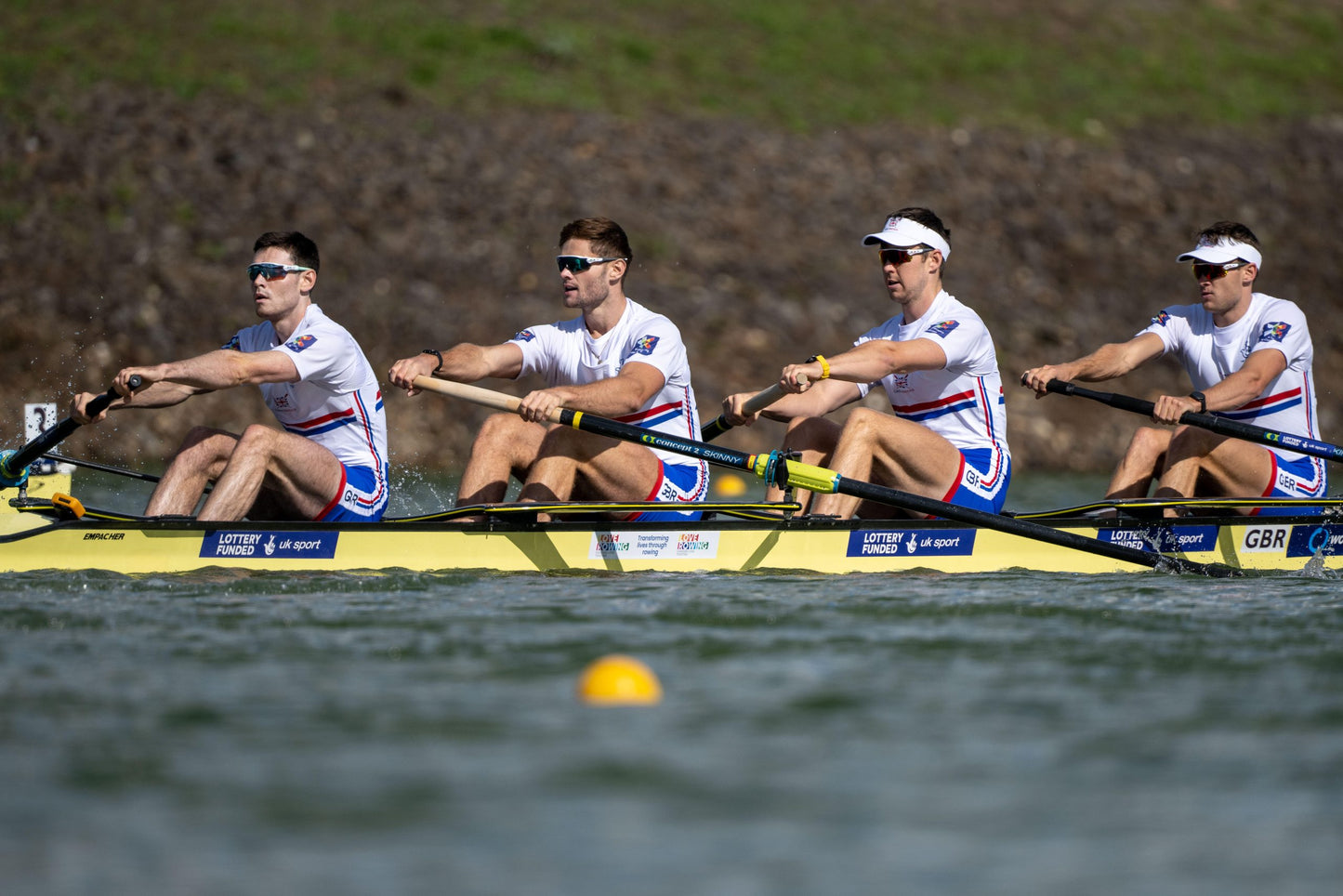 Sam Nunn is reigning World and European Champion in the men's coxless four – he has enjoyed an unbeaten season in 2022 in the M4-, winning gold at the World Championships, World Cup III, and European Championships. His goal for next season is to defend his World Championship title and beyond that, aspires to represent Great Britain at the 2024 Olympic Games in Paris.
Getting to know you:
1. How did you get involved in rowing?
My school offered indoor rowing as an extracurricular club sport which I took part in. From there, I
competed in a local indoor rowing competition which was supported by London Youth Rowing (LYR).
My first on-water rowing experience was through London Youth Rowing on a learn to row course.
Once I was hooked, I started at Mossbourne Rowing Academy supported by LYR.
2.
What has been your greatest rowing achievement?

I would have to say my greatest achievement in rowing is becoming World Champion in the men's
coxless 4, this year (September 2022).
3.
What motivates you to keep training and compete to the best of your ability?
I'm motivated by that winning feeling. I am also motivated to see how far I can go within the sport.
4. What
are your aspirations in rowing for 2022/23 and beyond?
My goal for next season is to defend my World Championship title. Beyond this I aspire is to
represent Great Britain at the 2024 Olympic Games in Paris with the intention to perform as well as
possible.
5. Growing up, who was your all-time inspirational sports person?
Growing up I was really into rugby and looked up to the likes of Johny Wilkinson and Martin
Johnson. Within the rowing world, I was inspired by the 2012 Olympic Mens.
6. What advice would you give to a young, aspiring rower?
My 3 Pieces of advice.
Show up every day willing to learn. Have fun, and work hard.
7. Whta interests do you have outside of rowing?  
I enjoy online gaming, all be it, poorly… As well as cooking and listening to music
8. Where did you hear about Beet It Sport?
At Oxford Brookes University, during a sports science lecture, while discussing dietary nitrates and
Performace.
9. How has Beet It Sport helped your performance?  
I believe that Beet It has helped me with my performance during races, and during physiological
testing on the rowing machine. In these scenarios, your body is put under a lot of stress, and Beet It
genuinely helps to manage the levels of lactate within your body to ensure the best performance.